2A STATE FOOTBALL CHAMPIONSHIP - BEAR LAKE VS. FIRTH
At Bear Lake High School our mission is to educate, prepare, and inspire all students to achieve their full potential as lifelong learners, thinkers, and productive contributors to our global society.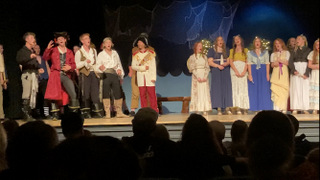 Bear Lake High School 2022 2023 Motto
If you want to be satisfied with your life and not look back with regret on what you did or did not do, then take the wheel of your ship and steer it.  You are accountable for what happens in your life, and you are also responsible for helping others see this unalterable truth.
NUTRITION
Nov 21 - Breakfast Pizza
Nov 22 - French Toast Stick
Nov 23 - NO SCHOOL
Nov 24 - NO SCHOOL
Nov 28 - Benefit Bar
Nov 29 - Muffin
Nov 30 - Yogurt
---
LUNCH
Nov 21 - Hot Dog or Pizza
Nov 22 - Chicken Nuggets & Pizza
Nov 23 - NO SCHOOL
Nov 24 - NO SCHOOL
Nov 28 - Turkey & Ham Sandwich or Mini Calzone
Nov 29 - Glazed Drumstick & Seasoned Potatoes or Pizza Ripper
Nov 30 - Stick Day or Pepperoni Ripper
Sorry, but there was nothing found. Please try different filters.